Recent Posts From
News
Rosita a Venezia 74. Una piazza per Paolo Villaggio. Pronti per la Coppa Cobram! Poveri Ma Ricchissimi al via. Leonardo Di Caprio: gala a Saint Tropez.
Un cinematic universe per Spider-Man. Triple Frontier perde Ben Affleck. Motori Ruggenti al cinema. Mostra fotografica per Anna Magnani.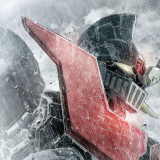 Mazinga Z esce ad ottobre. Steven Soderbergh gira con un iPhone. Trono di Spade da record! Ant-Man and the Wasp.
Recent Posts From
Interviste
Edoardo Leo parla di Smetto Quando Voglio Masterclass.
Intervista realizzata in collaborazione con Fred Film Radio www.fred.it.
Christian De Sica parla di "Poveri Ma Ricchi". Intervista realizzata in collaborazione con FRED Film Radio www.fred.fm.
Laura Buffa intervista Marina Fabbri, codirettrice del Noir In Festival in programma a Milano e a Como dall'8 al 14 dicembre 2016.
Popular Posts
This Month
Serie tv. Questa mattina su Radio Capital abbiamo parlato di: The Young Pope, Angela Lansbury, Downton Abbey e della nuova stagione di Genius.
Recent Reviews From
All Categories