Recent Posts From
News
Men In Black: lo spin-off. Tre dive francesi per Kore-Eda. Francesco Mandelli: Bene Ma Non Benissimo. Facebook censura Bertolucci.
Il 20° Future Film Festival a Bologna. Halle Berry in John Wick 3. Jake Gyllenhaal sarà Mysterio. Morta Anna Maria Ferrero.
Stan Lee: causa da un miliardo di dollari. The Mule: Clint Eastwood dirige Bradley Cooper. Trono di Spade e i finali alternativi. Hugh Grant si sposa!
Recent Posts From
Interviste
Edoardo Leo parla di Smetto Quando Voglio Masterclass.
Intervista realizzata in collaborazione con Fred Film Radio www.fred.it.
Christian De Sica parla di "Poveri Ma Ricchi". Intervista realizzata in collaborazione con FRED Film Radio www.fred.fm.
Laura Buffa intervista Marina Fabbri, codirettrice del Noir In Festival in programma a Milano e a Como dall'8 al 14 dicembre 2016.
Popular Posts
This Month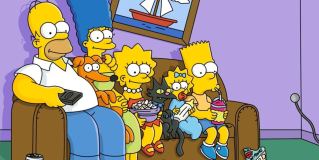 Cannes: guai per Terry Gilliam. Mel Gibson: Destroyer. John Woo gira il remake del suo The Killer. Serie tv: I Simpson nella storia!
Recent Reviews From
All Categories