Recent Posts From
News
Star Wars: The Rise of Skywalker. Le serie tv dedicate agli Avengers. Torna Veronica Mars! Cannes omaggia Agnes Varda.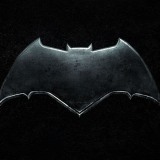 Titans: Iain Glen sarà Batman. Hellboy e l'esperienza in 4DX. Dave Bautista bersaglio per errore. Mark Wahlberg a spasso per gli Stati Uniti.
Avengers: Endgame sbriciola già tutti i record di vendita. Una serie tv per Occhio di Falco. Raul Bova: film sul nuoto. Netflix compra l'Egyptian Theatre.
Recent Posts From
Interviste
Intervista a Stefano Anselmi, regista di "Non E' Vero Ma Ci Credo".
Edoardo Leo parla di Smetto Quando Voglio Masterclass.
Intervista realizzata in collaborazione con Fred Film Radio www.fred.it.
Christian De Sica parla di "Poveri Ma Ricchi". Intervista realizzata in collaborazione con FRED Film Radio www.fred.fm.
Popular Posts
This Month
Cine-Days: al cinema con 3 euro. The Suicide Squad non sarà un seguito. Ryan Reynolds: personaggio di un videogioco. Mark Hamill sarà Chucky.
Recent Reviews From
All Categories